"Melodrama: a sensational dramatic piece with exaggerated characters and exciting events intended to appeal to the emotions." —  Dictionary.com
Obviously, Lorde named her newest album "Melodrama" because it displays this exact attribute as well as creating that aspect as well. When listening to Lorde's sophomore album, you can't help but feel what she's feeling and have such a heightened sense of it. Written during a period of heartbreak and self-discovery, Lorde writes music with infectious beats and agonizingly relatable lyrics.
So relatable, in fact, that she has a song for every situation. From chillin' out alone to a pregame hit, Lorde created tunes for every Chicago-case-scenario. We've created a rundown of the best times to listen to each "Melodrama" jam, with a bit of a Chicago twist on some.
When to listen: going out
The first single off of "Melodrama," and the Lorde's first solo radio hit since her "Pure Heroine" days was a bop for sure. For me, this is one of the songs of the summer (was the song of the summer until "Wild Thoughts") and that's because it's so upbeat, super dancey and infectious as hell. While the lyrics aren't the happiest (everyone knows what it's like to try your hardest to shake off an ex and have them still nag your mind) the chance to recreate Lorde's dance moves is just too good to pass up.
When to listen: running through Lincoln Park
"Sober" is kind of a slow-burn in terms of pace and likeability, however, it's a perfect beat to jog to. Chicago has some of the best scenario in the United States and what better way to see it all than run through it. Especially at dawn and dusk, the lakefront and Lincoln Park especially is super awe-inspiring. "Sober," another single, has such short, staccato notes and help you push past your hardest mile and the (probably sleeping) zoo animals.  
When to listen: sunbathing by the lake
Chicago is super unique in that we have a huge lake to our disposal. While not always the cleanest place to swim, the shores are always flooded with sunbathers. There is honestly nothing like laying out with the humidity of Chicago weighing you down and allowing you to lazily soak up that Windy City sun (with sunblock on hand, of course). The mellow yet medium-paced groove going on in "Homemade Dynamite" is the best song to accompany you on this endeavor.
When to listen: while roaming the Art Institute
Alright, maybe the name has me biased, but this song is definitely something to listen to while browsing a museum. The Art Institute is a great place to go clear your mind while looking at some of the best artworks on exhibit in America. Its slow moments, heavy bass and fast guitar bits makes for not only great background music but also poses as the perfect soundtrack to gazing at Warhols, Picasssos and Monets. It's almost like Lorde knew what she was doing with this one.
When to listen: being creative
Whether you're a painter, a musician or just enjoy doodling, everyone needs that creative outline and time to rest from work or school. "Liability" is perfect brain food and therefore perfect for a Saturday afternoon just doing nothing but exploring what your mind wants to conjure up that day. If you don't leave yourself enough time to do this for yourself, definitely start by blasting this song and sitting down with a notepad.
When to listen: when you just want to be mad
Everyone needs to embrace heartache at some point. And after that point happens, we also need to move on, or at least try to. This song hides its despair about love with some foreshadowing of, hopefully, happier times to come. It's also beautifully written and holds a ton of knowledge. It's also followed up by a personal favorite of mine, "Loveless," a heavier, edgier anthem about the current state of lovelife in our generation and about devouring your lover in a less-than-pleasant way. Much needed.  
When to listen: late night drive down Lake Shore Drive
While not as much of a jam as "Sober" part I, part II has a way sweeter tune that later leads into, yet another, bass heavy beat. It's the response to the first part and ends with a lilting voice with a magical type quality to it. This, along with the fact that it holds the feelings of running away from something or moving past something (in Lorde's case, most likely her past relationship), make it the perfect drive song. And what better place to drive than the iconic LSD? And at night, under Chicago's city lights? About as magical the song.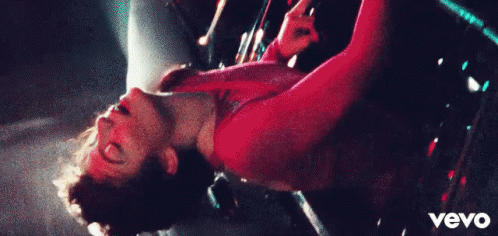 When to listen: when you just need a good cry
Embracing your emotions are necessary, even if it's just now and then. If you need something to get that good 'ole crying started, just listen to the words of this song. Hearing about someone regretting the day they met their ex-love is just tragic. And if you've lived through it, this one's for you.
When to listen: during a pregame
Like a lot of songs on "Melodrama," "Supercut" is another slow-burn. But before you hit Wrigleyville with your girls, pop this one on and get ready to really lose your dancing mind! Especially if you need a break from Top 40 songs, this is a much-needed, yet understated, pregame rager.
When to listen: for wine nights on the lawn at Jay Pritzker
This reprise has very similar lyrics to the first "Liability," and – much like part II of "Sober" – is a direct response. The electronic vibes coming off of this tune would be the best song to play when just out in the open air, drinking your favorite wine with your friends. While most events at the Jay Pritzker Pavilion already come with music, if there's ever a lull and you'd like to sit to some chill music, Lorde has you covered with this one.  
When to listen: just lovin' life with your girls (or by yourself)
The most recent single off of "Melodrama" proves to be a great ending track. It's the perfect reaction to "Green Light," but whereas her first single talked about trying your hardest to get over someone, "Perfect Places" talks about these perfectly unperfect places where raucous parties happen, where you have fun and enjoy being young while you can. If this doesn't scream "I'm going to downtown on a Saturday night with my girls and I'm not looking back!" then I don't know what will.